MEET AARON
I'm Aaron Fisher, creator of the Miracle Man Method – it shows you precisely what to learn and how to practice. And it shows you how to choose specific material perfect for you. It's a comprehensive guide through the existing maze of tricks, books and tutorials already available. My students and clients are improving at the speed of light by saving valuable hours of practice time and real money. I've coached and performed for Fortune 500 CEO's and some of Hollywood's favorite stars – but I get most excited about all of the "regular folks" that I've helped to find joy and pride in performing powerful, awesome magic.

3M: THE MIRACLE MAN METHOD
The 3M Method is a proven, step-by-step process that shows you how to master the secrets of amazement in record time. These are the secrets I teach my clients so they can take their magic to the next level. Fast.

CONJUROR.COMMUNITY
CC Club is Your Essential Resource For Training, Expert Advice, and Support you need to Create, Perform and Grow Your Magic to Astonishing Heights…
PAPER ENGINE
The engine this book discusses has fifty-two parts, and thousands of ways to put them together. Here, Aaron explains some of the best techniques, methods and entire routines currently available in magic using a deck of cards. Full of tried and tested material, The Paper Engine is a must-have for anyone who wants to learn real card magic.
PANIC
Aptly named, this powerful effect will make your audience panic – in the best way possible. They'll watch 52 cards visually disappear right from your hands, and you'll have them in the palm of yours for the rest of the night. The love and appreciation for this effect has been widespread among professional magicians around the world who call it the best Vanishing Deck Routine ever. The best part is, it requires NO sleight of hand and can be mastered in minutes.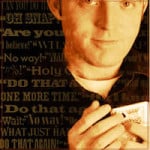 Learn the secrets of the world's most successful Magicians:
Get my tips, tricks, and the behind-the-scenes strategies I've used for years.