"Oh…A Magician…Well he'd better be good."
Howard Stern said those words just before Derek Hughes took the stage for his first appearance on America's Got Talent last week. Stern was doing a great trick himself. He read the minds of many viewers who, at that moment, had every reason to expect a "cheesy" magician. But instead of cheese, we were treated to a masterful piece of magic and showmanship by Derek Hughes.
After Mat Franco made such a strong impression with his magic during the last season of AGT, one may well wonder if Derek Hughes will win America's Got Talent this year. Maybe the bigger question is… should he win?  We think he should — and here's why.
Derek Hughes – Making Magic Real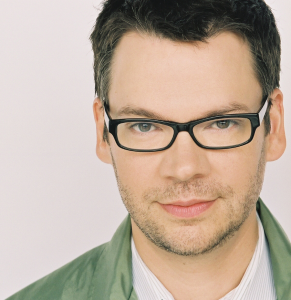 In our ever-expanding connected world, "Magician" is an increasingly tough title to claim with any real authority. Say the magic word 'Siri' and your telephone will answer impossible questions. It often seems as if our computers can actually read our minds.
Given the accelerated pace of change in our rapidly evolving environment, it has become more challenging than ever to do a trick that really feels like magic; however, Derek did just that.
Hughes' trick was amazing. His trick was impossible. But these days, that's often not enough. Derek Hughes should win AGT because he managed to do something more than just an impossible magic trick. He was able to give jaded audience members (how can you get more jaded than Howard Stern?) a truly magical experience.
Magic vs. Magical
And what, you may ask, is the difference between magic, and magical? My friend, the forward thinking magician John Bodine, recently gave a talk at Magic-Con, one of the world's leading magic conferences – hosted by the enormously talented Dan and Dave Buck.
John gave a talk about the difference between a magic trick and a magical experience. He spoke about how the 'set', 'setting' and 'expectations' of an audience can either empower or limit the potential of a magician's performance.
The format of America's Got Talent isn't built to create the set and setting for mystery entertainment. After all, it's a reality TV show. Whatever a performer hopes to give the audience, they'd better get to the point — and fast!  Hughes, a highly talented magician and comedian, whom I first saw perform nearly two decades ago, pulled it off in an unusually deft and effective way.
First, Derek made me laugh like I was five on my first trip to Disney World. Second, just watching Howard Stern go from jaded to giddy, in the space of moments, showed clearly that Hughes was creating a magical experience so powerful it made Stern himself laugh like a happy child. It was even better than watching Harrison Ford weep for the first time on screen (hint: David Blaine was there and Ford was NOT acting).
The Special Magic Sauce
As a magic teacher, I noticed that Hughes made us 'feel the magic' by combining his great trick with two extra elements.
First, he started out with a 'bit' that, if I had to guess, was designed to make us think this was going to be the 'same old thing'. You could even see Howard Stern about to go 'Gong Show' on Hughes in the middle of the "ping pong ball" opening trick.
Then Derek made a masterful dramatic turn. Like an expert pilot, he did a controlled dive with that opening, and then beautifully 'pulled up the stick' just in time to turn Stern's expectation on it's head. The final effect was so far removed from what Howard and many other viewers were expecting, the results weren't merely effective and deceptive…they were breathtaking.
Derek also used a tool that no amount of magic skill or experience alone can develop. From the moment he introduced himself and spoke about his family, it was clear that Derek hadn't shown up for attention, approval or even to win the contest. Rather, it came across that he loved magic, and was happy to share it with the world.
Derek combined his warmth as a performer with a keen sense of construction and deft performance chops to create an electrifying performance.  In the humble opinion of this audience member, Derek's warmth played a significant role in his ability to help not only the judges, but many people watching all over the world, feel the experience of real magic.  
Transforming the Landscape for Magic and Magicians
When audiences get to watch a performer who works with joy, and has the ability to connect in a genuine way, it can have a powerful emotional effect on that audience. We normally associate this kind of transcendent performance with other, more popular art forms. We get it from our favorite band or a great movie – but oddly, most people don't expect to get that kind of genuine satisfaction from a magic show. But last week, we saw Derek deliver just that kind of feeling. And that is a very rare thing.
Derek is real magician. He's developed his craft over years of performing on many stages and many screens. His work demonstrates that a magician can actually deliver on the sacred, silent promise of our work – to create the feeling of magic. This helps magicians and audiences alike.
Magicians finally get people already primed for a magical experience. And audiences get to see magic in a new way – not as a novelty or momentary diversion, but as an art capable of delivering what we really need: a sense of wonder about our lives and the world in which we live.
Aaron Fisher
June 11, 2015


Leave a comment below the post here and I'll read each and every one.