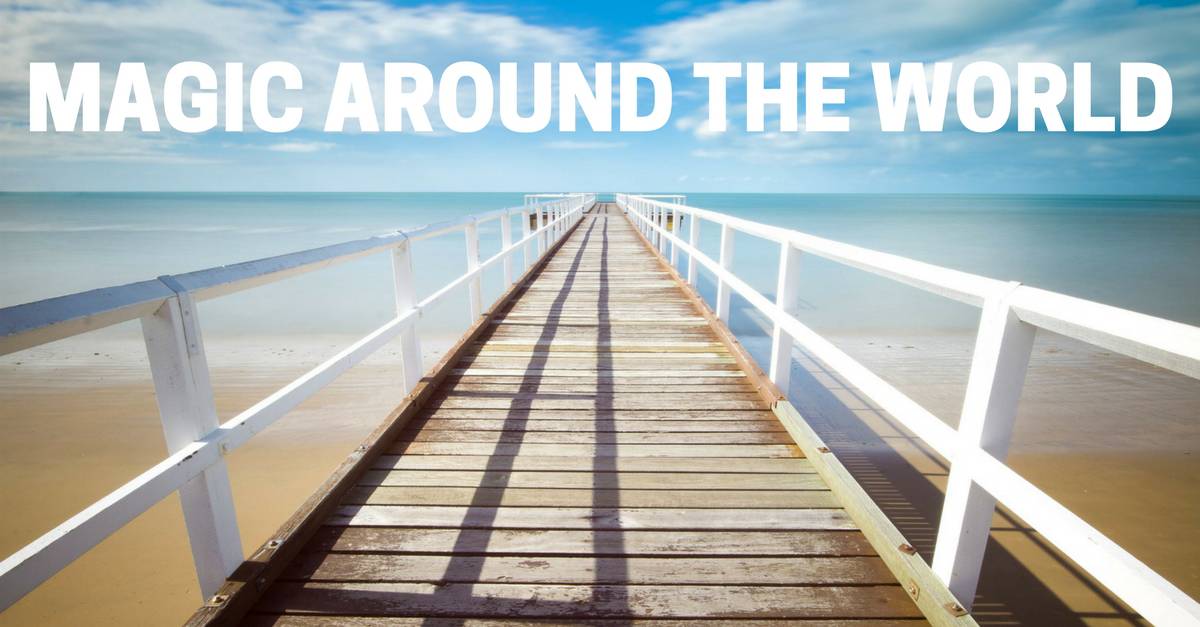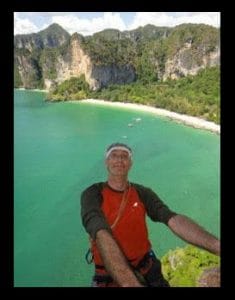 I, Ren, am a Happy Hobbyist in Magic, and enjoying travelling and performing magic around the world when the opportunity arises. I always bring a bit of magic with me wherever I go and have learned over time that there are certain things one must take into consideration before performing magic in a foreign land.
Because 'magic' does not mean the same thing worldwide, as we all learned through this horrifying attack on Wayne Houchin back in 2012 while he was performing in the Dominican Republic:

And if you don't openly call yourself a 'magician', but employ some of magic's finest techniques, your troubles may be even greater: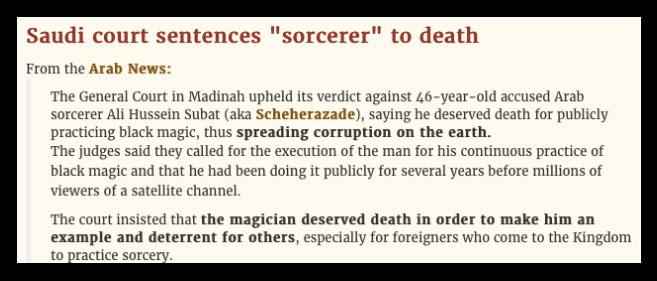 To provide you with the most thorough advice possible, I enlisted the help and advice from two professional magicians: Wolflock (who has lived and worked in Thailand, China, and South Africa) and Karl Bravosky (who knows the North Africa/Morocco region quite well).
Platitude

I offer that these platitudes require some thought and become far more interesting when considering a magician with intent to travel. Not just because these are "good" things, but because these may help keep you alive.
If you don't live where you are, you're a foreigner
Know the terrain
Know your audience
Get permission before you perform
Be culturally sensitive
Altitude (and Longitude)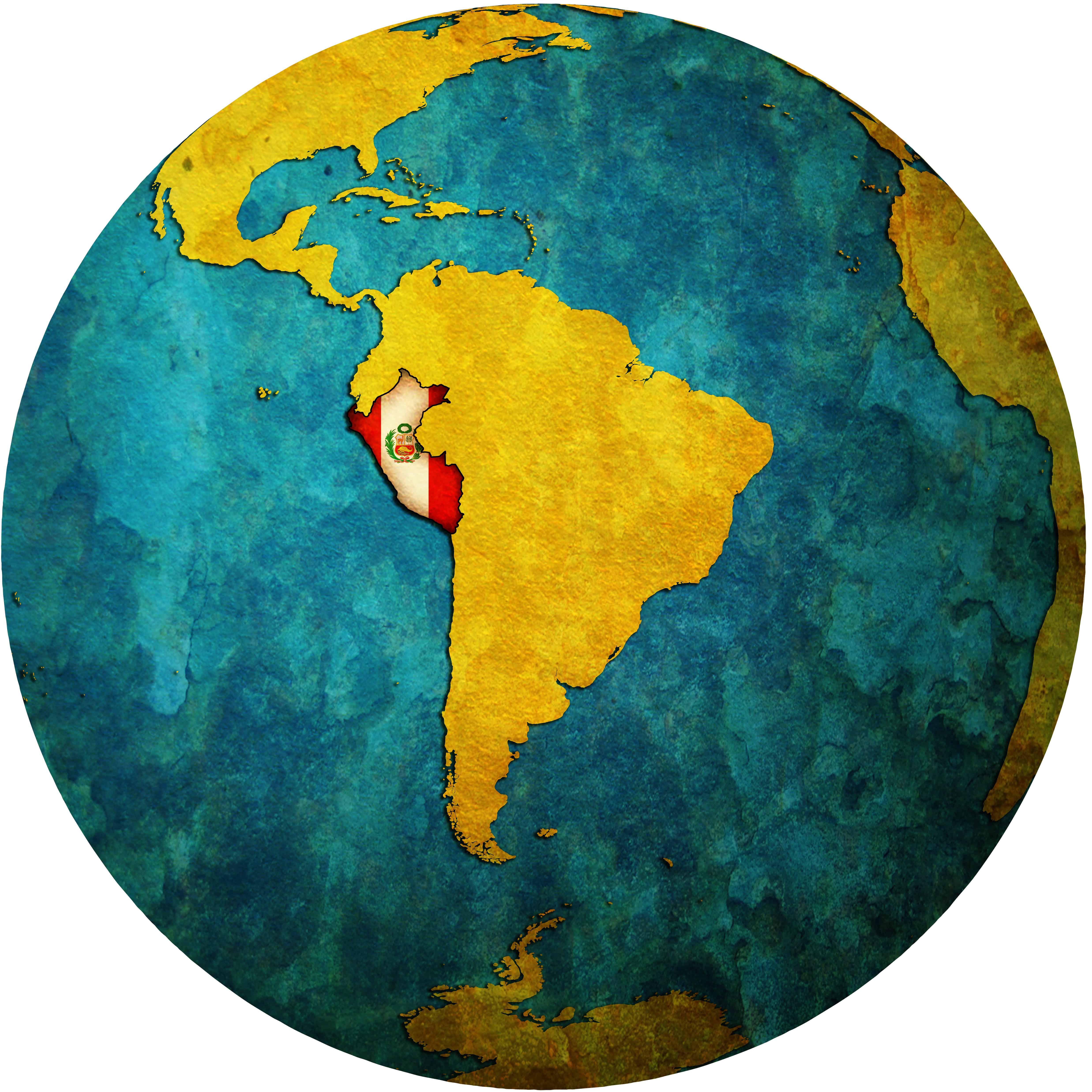 On a recent trip to Peru, our group went from sea level to 3,800 meters overnight. Even the best trained athletes amongst us had pounding headaches and we all found ourselves short of breath simply stepping back up into our bus after a rest stop.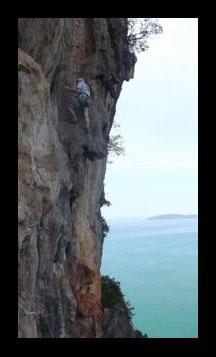 It took about a week before we could hike steadily at that altitude, and almost 2 weeks before we could do our usual level of rock climbing without noticing any shortness of breath.
What does this mean for magicians or performers?
If you are going to be performing at an altitude significantly higher than what you're used to, plan to spend 3-5 days getting acclimatized before your performance. This would apply to escapes or illusions which require any significant muscular effort/aerobic capacity (Straightjacket escapes, Tip Trunk changes, active stage choreography, etc.),
The greater the altitude increase, the longer you should plan on getting used to the thinner air.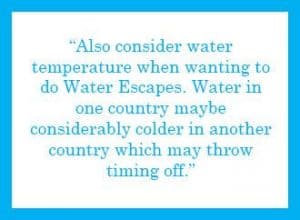 Remember to consider temperature and humidity when performing sleight of hand effects in other countries. In humid, tropical environments (many parts of Thailand, for example) regular playing cards become damp within minutes, and you are left with a floppy handful of wet cardboard. I have found the "clear" Bicycle decks hold up and handle well in such conditions.
Coins and other props also become more difficult to work with depending on the temperature of your hands and fingers.
For hot weather and sweaty hands, I have heard of everything from applying foot powder to strong antiperspirant to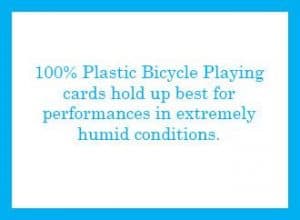 the hands to keep them dry. In my experience, applying anything to my hands soils the cards/coins/objects rather quickly. Instead, I opt to keep a small absorbent cloth in my pocket. It keeps my performance on par and prevents my props from getting dirty and looking unprofessional.
To help you perform successfully in the cold weather, Wolflock recommends:
"Slapping your hands together and rubbing hard before performing helps a lot. If you have big sleeves in your coat, tuck your hands into the opposite sleeves. This allows you to warm your hands on the opposite forearm and elbow. It also allows you to close the openings in the sleeves to trap the warmth inside. Another way is to tie two small bottles to a string which you can counterbalance around your neck. Fill them with hot water before you leave for the gig. They can be concealed beneath your coat. When your hands need warming, just tuck them in for a few seconds and grab the bottle. This will also keep your upper body warmed."
Latitudes/Local Customs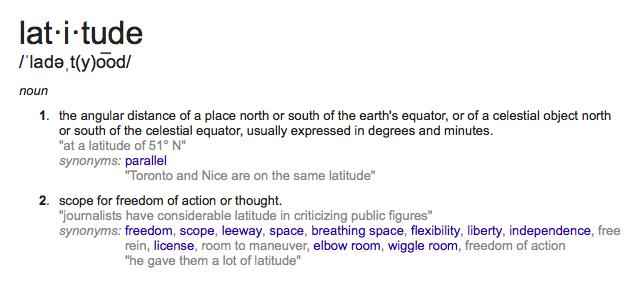 Western notions of "personal space" don't apply everywhere. In many eastern and Arabic countries, conversations take place literally face to face – or with people we may call 'close talkers'.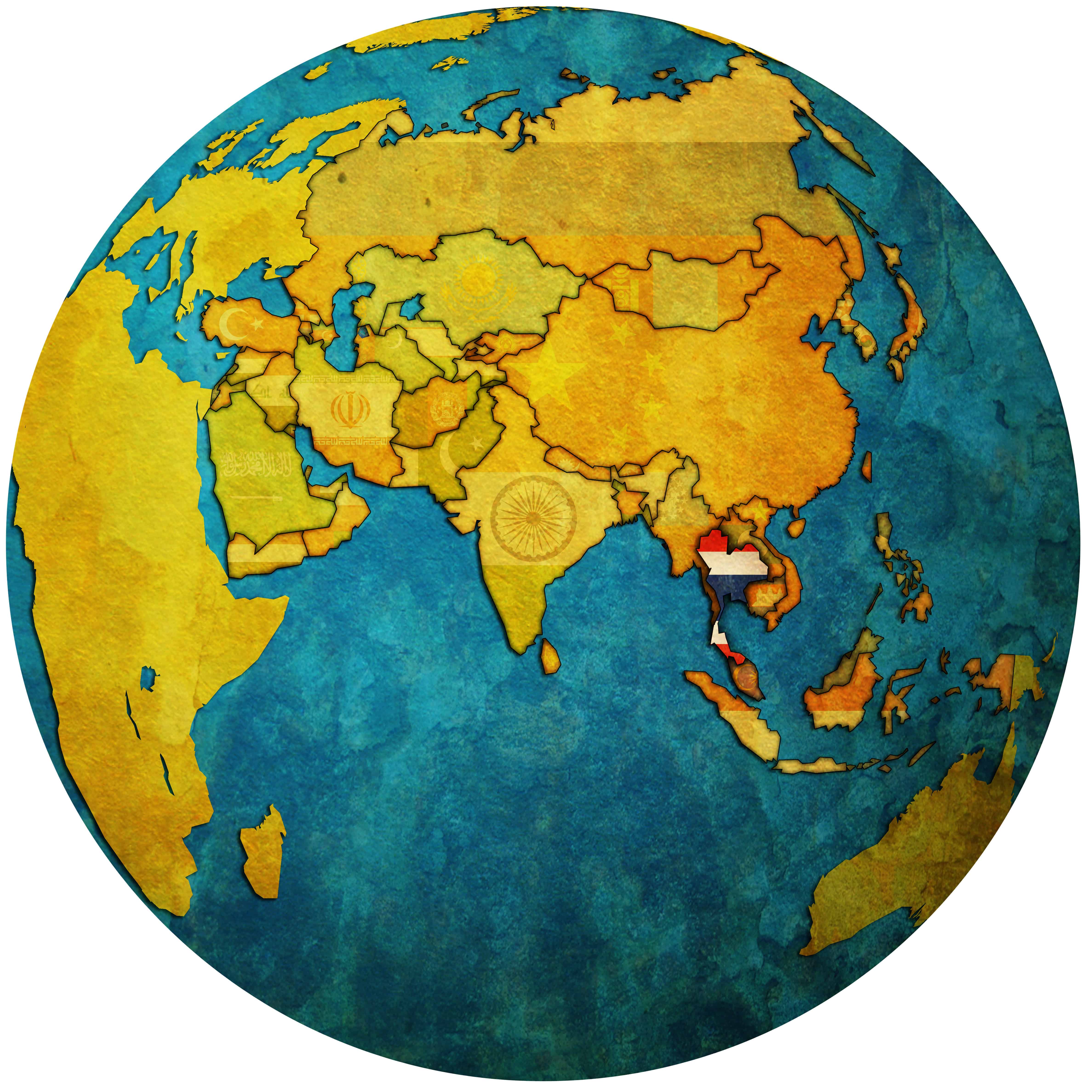 In Thailand, I noticed a tendency for spectators to freely grab for a performer's hands if they had any suspicion that there was something being hidden. If this makes you uncomfortable, plan on having some sort of physical barrier between you and your (close-up) audience. Performing behind a table/bar works… as well as impeccable technique. They can't find anything in your hands if you are clean! Karl mentions this same tendency in North Africa with close-up audiences from time to time trying to reach into your hand (or pocket!) to prove to themselves it is trickery and not the "work of the Devil".
Wolflock reminds us: "Do not feel Bad if you do not get applause or even a smile of gratitude from some locals in certain Asian countries. Some of their customs are different from other places in the world where people might be more free with smiles or applause."
Attitude: Yours & Theirs

Yours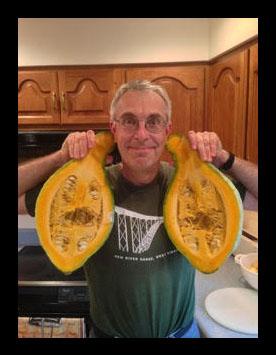 Confrontational styles may play well in Las Vegas (I do enjoy The Amazing Jonathan) but when travelling it's important to consider how the "locals" behave. There is not much call for belittling or poking fun at the audience in Japan. Similarly, Gazzo is a genius at audience management and building a crowd, but not a good match for a (U.S) Southern Baptist Bible Camp.
The Goth stylings of many Criss Angel followers may play well in a more urban environment, but in parts of rural Appalachia they are viewed as Satanists. If you have an audience there, they are busier praying for you than watching you perform.
It's not necessary to give up your entire 'persona' or show when you travel, just be aware of where you are and pay attention to the people around you. Giving this a little bit of extra attention will only serve to increase your connection with the audience and make your performance that much better.
Theirs
Consider asking if people are interested in Magic Tricks and get permission before performing street magic.
Jeff McBride tells of performing for someone on the street in Jamaica: the spectator was frightened and ran away screaming "Black Magic!!!" Not a great way to make friends or build a following!
"In South Africa, Many of the locals are OK with magic tricks. But MANY of the rural locals and some of the older generation believe in REAL magic. We still have Witch Doctors here and the locals believe strongly in their magic. I personally have performed in an area where a local Witch Doctor has his practice. He, obviously, did not like the fact that someone had more "magic ability" than him and told everyone I was evil and that they had to get rid of me. I am lucky to still be alive today. They could have easily killed me. I was lucky to get away with a badly battered body and bruises. Likewise, a fellow performer did a fork bend routine and told the spectator he could keep the fork as a memento. The guy tried to stab him with the fork because he believed it was evil and was sapping his good luck."
                                                                                                                                   – Wolflock
On Performing in Morocco: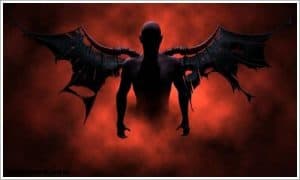 "If you do a magic trick on a popular street, they will look at you surprised. But instead of applauding, they will immediately want to get one of your hands open, or point to your pocket… or say loudly: "Allah Akbar", which means 'God protect me from this'.
If you do the same trick in a nice quarter, for a more educated, affluent Moroccan, his reaction will be more polite, however he will ask you things like: "… please, tell me…is the Devil involved with this…?"
[In another instance performing in Morocco] for a pre-recorded TV show, I was on my way to execute the Multiplying Bottles routine. All was set and ready, and after a final costume check, I came back to the studio… and my bottles had all disappeared! The Producer had gone ahead and taken the bottles because, in Morocco, you are not IN PUBLIC allowed to do tricks involving alcohol."
                                                                                                                      – Karl Bravosky
Patter
If you don't speak the local language, your well-rehearsed and humorous patter will be less than effective. Be prepared to swap-in effects that don't require much more than body language for communication. Effects/routines that are very visual will work best.
If you do plan to use some of the native tongue in your presentations, make sure (and then doubly sure!) that you know exactly what you are saying.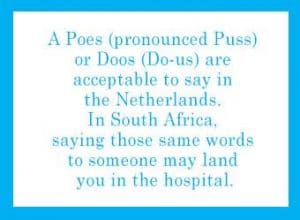 Body Language/Cultural Taboos
In the US, the "OK" sign (index finger and thumb making a ring, other 3 fingers extended) is not a problem; in Italy the same gesture means "*sshole" to the person you are signaling.
Signaling for someone to come forward, palm up and moving index finger may mean "come here" in many western cultures, but directed at a woman in India, the same gesture is considered offensive.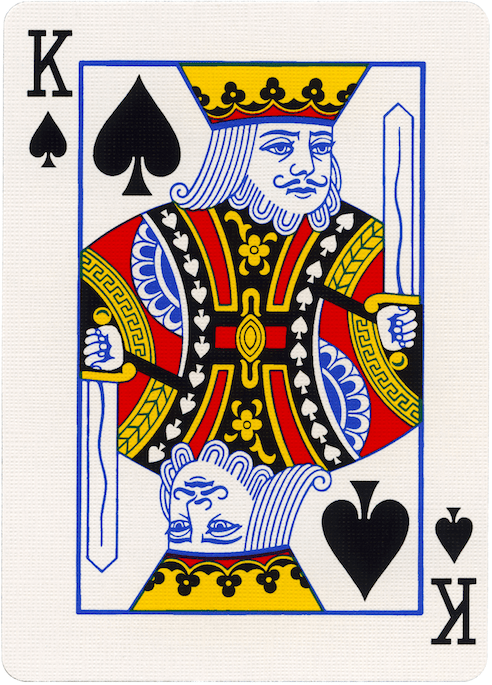 Waving someone away with either the backs or palms of both hands is a very rude gesture in Egypt; our guide there almost bit off the head of another guide who was so gesturing to my wife. I asked what that meant (demonstrating the movement) and he said simply "Don't DO THAT!" I still have no clue what it means.
In most Asian countries, you beckon someone to come by keeping your palm face down to the ground and flicking your wrist backward and forward (similar to what you would do to tell someone to go away in Western countries).
In Thailand, the top of the head is considered the closest to heaven so patting a child on the top of the head is considered an affront and in very bad taste. Because feet are considered "dirty" in Thailand, pointing the bottom of your feet or shoes at other people is very rude. Drop a coin and stop it from rolling away with your foot? Depending on the locale, you might get beaten. Seriously. Why? Every piece of currency has their King's portrait on it. Their King is highly revered and loved. If you stop a coin with your foot, you have put your (filthy) foot on the head (closest to heaven) of their King. Some folks just won't take kindly to that!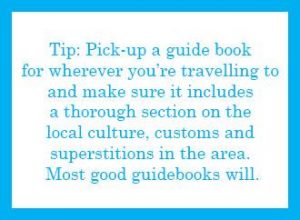 "If you wish, you are able to do something like pen through note with the kings head. It is dangerous to do, but when I did it, I made sure I used patter and an interpreter to explain the great power of Thailand's good King. That he was able to withstand anything and was able to fix any problem. Not even a pen going through the money could harm him. I found that they accepted this patter VERY well and were happy with the story. They regard their king as almost godlike. Have respect for                                                                             other cultures and they will accept you and your show."
                                                                                                                            – Wolflock
Morocco has similar customs about defacing the image of the King on their money.
What NOT to pack
Flash paper
Incendiaries
Used Fire Wallets
Lighter Fluid
Don't even consider flying with the stuff. It IS a low-grade explosive. The authorities won't care what lame rationalization you might have for smuggling ANY quantity of flash paper/flash cotton. If you need it for your act, arrange to have it delivered in advance of your arrival, or find a local source. This also applies to any chemicals used in your show. If doing Stage shows with Fire acts, make sure you know all the local laws and have permission from the venue to perform fire on their stage.
This can not possibly be a complete list of potential intercultural slip-ups as it touches on only a few regions of the globe but I hope it will get you started thinking of the best ways to perform your magic in cultures around the world.
I would love to hear what others have to say in the comments of their own experiences performing magic around the world!
---
A Note From Aaron Fisher –
I'd like to thank Ren for this helpful guide on how to travel with your show and how to make sure you assimilate enough that you are able to successfully connect with and entertain your audiences.
And as Ren said above: This guide only covers a few different regions of the world, so if you have any stories or input of your own, we'd love to hear what you have to say in the comment section!