Best Way to Perform Strong Magic & Make Them Want More!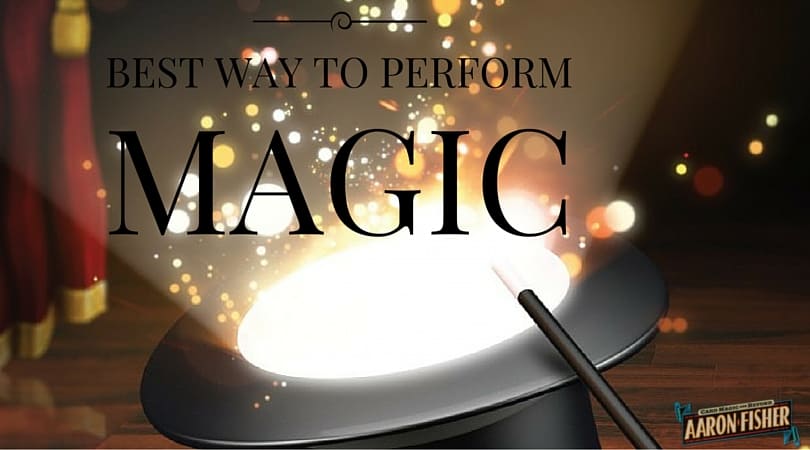 Many magicians perform mind-blowing effects in hopes that their audiences will beg them for more. Which is why it can be disappointing and confusing when the opposite occurs…
Sometimes we perform a strong magic trick that leaves the audience slack-jawed and speechless, and instead of rewarding us with pleas for more magic… they shut down entirely. They've had enough. They don't want to see more.
We may start to think our magic is to blame, but this kind of 'too-strong' magic experience is a normal part of growing as a magician, and it happens to all of us as our magic begins to have an impact on the audience.
The secret to performing strong magic, and keeping the audience wanting more, is to change the way YOU react to the audience as they react to your magic!
I first discovered exactly how to do this while watching the master close-up magician Bob Sheets. During one of our recent Live Events at Conjuror Community I shared the easy tactic with everybody.
Watch the short clip and put this method into practice, and your strong magic will get even more powerful reactions. And you'll receive requests for more – every time!
Conjuror Community Member Extra
Access your 'Complete Close Up Card Routine' in the Conjuror Community Backroom. 'Discover the strongest, easiest three phase professional card routine with an ordinary deck that's been shuffled by the audience!
Click here to access your training
Not a Community member?